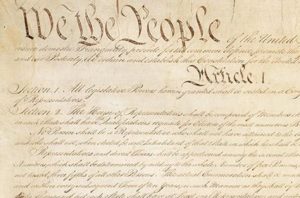 I will be moderating a conversation at the National Archives on "Game Design and the Constitution" this Thursday, September 6th, at 7pm.
The event will feature game designer Luke Peterschmidt and historian Denver Brunsman, as we explore how the science of game design might be applied to analyze the Constitution and our political system. Welcoming remarks will come from The Honorable David S. Ferriero, Archivist of the United States.
A live stream is available for those beyond DC.